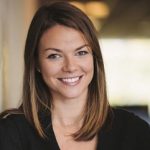 Plumbers are mainly responsible for the installation and maintenance of piping systems and fixtures. However, their exact responsibilities depend on the particular project. All plumbers should be able to work with plumbing tools, follow the blueprints, and know exactly which materials are required for a particular job. Experienced plumbers may also have to design or implement new piping systems for construction projects. During jobs, plumbers may have to perform basic carpentry tasks to access the pipes inside walls or to brace pipes for keeping them in place. Plumbers with welding and soldering skills are valued more. They should also be skilled at attaching the fittings together and installing fixtures other than pipes.
Plumbers require both hands-on training and classroom learning. To become a plumber, you can complete an educational program at a vocational school or a community college, or you can take part in an apprenticeship program.
What Do Plumbers Do?
They do more than just installing new faucets or unclogging drains. They are tasked with installing and maintaining piping systems that are common in residential areas, commercial properties, water treatment facilities, power plants, factories and waste disposal plants.
For those considering a plumbing career, there are several areas that you can specialize in. You can work as an independent plumber or work for an organization or contractor. In time, you can also start your own plumbing service or become a contractor.
Plumbing Education and Training
One can get certificates or degrees in plumbing from various vocational schools and community colleges that offer plumbing programs. These programs cover the necessary skills required in a plumbing job such as sewage disposal, fabrication, piping and household maintenance.
It's necessary to obtain hands-on work experience in the field before one can apply for a plumbing license to work as an independent plumber.
Candidates require a high school diploma or any equivalent certification before they can apply for an apprenticeship program or a plumbing course at a community college or a vocational school.
Key skills required for a plumbing job are mechanical and physical strength, troubleshooting capabilities, customer service and business skills. Plumbers should be able to work in various work environments such as homes, factories, and businesses.
Apprenticeship Programs
Apprenticeship programs are a combination of hands-on training and classroom learning. They span typically four to five years. Apprenticeships also involve wages that apprentices can make while working on the job. They learn proper plumbing tool usage, piping methods, fabrication, blueprint reading, local codes, safety procedures and basic mathematics. Upon completion of apprenticeship programs, the apprentices are eligible for a license since they already have on-field work experience.
Plumbing Specialties
Pipefitters, pipelayers, and steamfitters are specialties offered in the plumbing profession. Pipelayers are tasked with setting and installing piping required for various plumbing systems. They are expected to dig trenches, set the piping in the trenches, and secure it together via welding, gluing or cementing. Steamfitters and pipefitters are involved with large-scale industrial plumbing projects. They install heating and cooling piping networks and high-pressure systems moving compressed air, steam, and water.